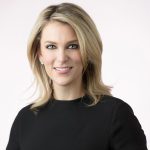 Personal debt is a reality many Canadians face, and at times, it can become overwhelming. In a country known for its strong economy and high standard of living, dealing with excessive personal debt can be a daunting challenge. However, it's essential to remember that there are strategies and resources available to help you regain control of your financial life. This article aims to provide valuable insights and advice on how to manage and ultimately eliminate excessive personal debt in Canada.
Understanding the Landscape
Before diving into solutions, it's crucial to understand the dynamics of personal debt in Canada. Canadians typically incur debt through various means, including credit cards, mortgages, personal loans, and lines of credit. The key is to maintain a healthy balance between debt and income, which can be challenging in the face of unexpected expenses or economic downturns.
Common Causes of Excessive Debt
Overspending: One of the primary reasons for excessive personal debt is overspending. It's easy to accumulate debt when your expenses consistently exceed your income.
Medical Expenses: Unexpected medical bills can quickly lead to substantial debt, even in a country with universal healthcare.
Job Loss or Reduced Income: A sudden loss of employment or a decrease in income can make it difficult to meet financial obligations, leading to debt accumulation.
High-Interest Debt: Credit cards with high-interest rates can quickly spiral out of control if not managed properly.
Lack of Financial Education: Many Canadians are not adequately educated on personal finance, which can lead to poor financial decisions and debt accumulation.
Steps to Tackle Excessive Personal Debt
Create a Budget: Start by tracking your income and expenses to understand your financial situation better. A budget can help you identify areas where you can cut back and allocate more funds toward debt repayment.
Prioritize Debts: List your debts from highest to lowest interest rates and prioritize paying off high-interest debts first. This approach can save you money in the long run.
Debt Consolidation: Consider consolidating your debts into a lower-interest loan or a balance transfer credit card. This can simplify your payments and reduce interest costs.
Seek Professional Advice: If you're overwhelmed by debt, consult a credit counselor or a licensed insolvency trustee. They can provide guidance on debt management strategies, including debt consolidation, consumer proposals, or bankruptcy if necessary.
Build an Emergency Fund: Establishing an emergency fund can help you avoid accumulating more debt when unexpected expenses arise.
Increase Income: Explore opportunities to increase your income through part-time work, freelancing, or upgrading your skills to secure a higher-paying job.
Negotiate with Creditors: If you're struggling to make payments, don't hesitate to reach out to your creditors to negotiate more favorable terms. They may be willing to lower interest rates or create a temporary payment plan.
Avoid Accumulating More Debt: While working on paying off your existing debt, refrain from accumulating more debt through credit cards or loans.
Dealing with excessive personal debt in Canada can be challenging, but it's not insurmountable. By understanding the causes of debt, taking proactive steps to manage it, and seeking professional advice when necessary, you can regain control of your financial life. Remember that financial freedom is achievable with patience, discipline, and a well-executed debt management plan.