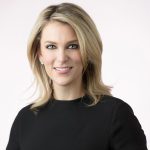 Most of the people know SEO (Search Engine optimisation) because it is not new anymore. People are working very hard to improve their rankings in different search engines. In today's era, many SEO companies are helping their customers to get some good organic traffic and rankings and most of the businesses are fighting for the top spots in search results.
The top 10 positions in Google search pages are getting some good traffic, but top 3 spots are grabbing 70 percent of the traffic. The companies in top 10 positions are already competing for a better position. You might be thinking whether it is possible to get a good position on the list if in case you just started. It takes a lot of time to build a compelling presentation and companies which are already years ahead of you and to catch them up it would take massive investments and patience.
In this article, we are sharing some strategies you can try to cover the gap between you and the big companies. To find a spot in the competitive world is called modern SEO:
Target Long-tail Keywords
It is very difficult to rank on the keywords with high competition, so it is better to target long-tail keywords in your ongoing blog posts. The long-tail keywords have less competition and less search volume. You have to find these keywords and choose as many as you can and work on them.
Find a unique niche for yourself
For your business, it is best to find out a new niche. Rather than competing with other companies, it is better to differentiate your business in some vital way. This technique won't give you a bigger audience, but you will start getting deals from the more targeted audience.
Get Local
Update your business on Google Local search engine. The algorithm of Google local is a bit different from its standard algorithm. This will show the best three local results above the standard results.
Research your Competitors
Research all the competitor's inbound links. This can be done be many tools like MOZ. Just check which links are beneficial for your competitors and make your strategy accordingly. Apart from the tips mentioned above, there are few points which are also vital for your business. These points are
Always offer something better than your competitors.
Use Complementary techniques like content marketing, influencer marketing and social marketing.
Accept second of third place
In the end, we suggest you to pick your niche carefully and target your audience according to that. You will surely get some good results because Google has more than 3.5 billion searches and there is ample space for competitors even if they are very new in this.