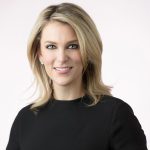 What is a Credit Card?
By debtconsolidation-ontario.ca – A credit card is offered by banks to customers which is an insecure liability. The borrowers can easily accumulate credit card debts by owning many credit card that has varying credit limits. It is essential to know how the various credit card works and how to handle it smoothly by making correct payments to avoid credit card debts. Credit card debts are one of the most challenging financial situations for any borrower or a credit card owner. Irresponsible behaviour with unpaid bills spoils your financial future, more info at debtconsolidation-ontario.ca
If you have a credit card in your pocket, you have the ability to purchase anytime and anywhere without having the cash to pay for the item. You simply have to pay the bill later that comes after 30-45 days time or even earlier than that. If you pay it off, you are saved. But if you keep a balance, you are charged for it with an interest rate that ranges between 12 – 29% and that keeps adding to your bill till you pay it off completely. Less credit debt, higher is your credit score.
Types of Credit Cards
There are many credit cards each with their own features and rewards. However the card works the same way, be it any type of credit card as mentioned above.
Traditional credit cards are accepted everywhere and are primarily used for purchases.
Reward cards have more cash back offers say 1-2% for airline tickets and trip bookings. However, it has some annual fees.
Premium reward cards are for big travellers and spenders with many rewards like free air tickets, baggage handling, travel insurance and no foreign transaction fees. However, this also has its own annual fee limit.
Balance transfer cards offer 0% interest rates for the first 6-21 months but have annual fees. This card is used to close debts on another credit card.
Low interest cards have low interest rates. So those who have debts on credit cards with huge interest rates, transfer money onto this card to save some money on interests.
Retail cards give merchandise discounts on swiping them. They can be used for online shopping but have high annual fees.
The gas card offers cash rewards when customers reach a limit for gasoline purchases.
Secured cards are secured by assets and are mostly used by students to build their low credit score. The credit limit starts low and gradually increases.
Managing Your Debt
If you want to get rid of the credit card debt, you should first make a commitment to it. Build a budget, a time frame, reachable goals and some sacrifice to close your debt. Change your spending patterns for some days till you close your debt. Make sure to pay off the maximum you can get each month to reduce your interest rates penny getting added to your balance. Pay on time to avoid late payment fee. Stop using credit cards till you close your debt completely. Get credit counselling that offers help or ideas to close the debts. If you own credit card debt for a longer time, credit score is reduced, and you cannot avail any kinds of loan from the banks for your personal use or to buy mortgage or a car. So plan your finance well before you spend. Only use the credit card to swipe for a purchase or a trip when you know you can repay it the coming month when you get the bill.